Today's recent Topps Triple Thread posting is this cool 3/3 Hank Aaron auto relic card.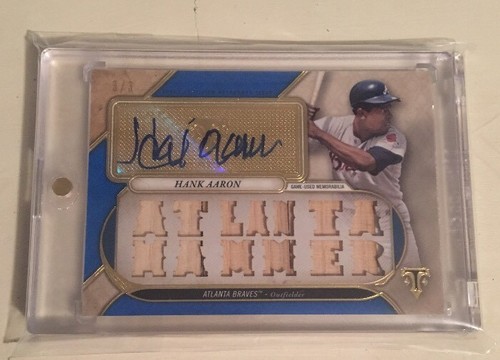 The low numbering (only three produced) and the combination of the autograph alongside the bat relic which is cut out to spell "Atlanta Hammer" makes this card a nice standout among a strong batch of hits in this year's release.
It's a fun piece for any collector or Hank Aaron fan to get a hold of, but it won't come cheap.
The current asking price is $2032.19 USD.
DK